Importer and Wholesale supplier of water filters, water purifiers and ultraviolet water treatment systems. Stockists of high quality water filtration systems, water filter replacement cartridges, parts and service for most water filter brands available in New Zealand
We will supply direct to the public. 
 All our water filters and cartridges are of world standard sizes and most carry the sought after  NSF Certification for your assurance.
Our dedicated warehouse carries New Zealand's largest range of water filters, water

pumps and UV systems to ensure a quick seamless delivery with a service and spare part facility for your confidence.   
Address: 2/9 Smales Road, East Tamaki, Auckland


A Small Sample of Our Quality Products we proudly supply

Viqua - Sterilight Ultraviolet Water Purification Systems manufactured in Canada.

KX Technologies Matrikx and Ceramikx NSF Certified Carbon Block Water Filter cartridges.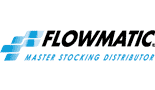 Flowmatic® filter housings; Made from NSF® and FDA grade materials
Flow-Max® Pleated Cartridges

Gradient DensitySediment  Prefilters NSF Certified by the USA
Polyspun Depth Filters NSF Certified by the USA

Omnipure Inline Scale KDF-GAC NSF certified filters made in USA

H2O RC Inline KDF-GAC 2 year cartridges made in USA
H2O Shower Filters made in USA

SHELCO
®

STRING WOUND SEDIMENT CARTRIDGES Made in USA
Water Filter Housings and Inline Water Purifiers manufactured in USA and Asia

Rioflow 4 stage Reverse Osmosis Systems with TFC membranes imported from USA.

Ceramic Disc Faucets, Valves and John Guest Connectors Imported from USA and Asia.

Quality Whole of House UV Sterilight Systems, Benchtop and Under Bench Water Filter systems at special promotion package prices.  

Add them to your shopping cart and then move to the checkout.
Payment by Mastercard, Visa or Bank Transfer.
Please contact Peter Coleman or Mark Dent for more information

Warehouse Ph 09 2785548  

Urgent contact number Mark 021 956946  
Email Address peter@nzfilterwarehouse.com
 

        "Contact us" – we would love to hear from you!!